Adobe Premiere is becoming the industry-standard in video editing software.
Edit & modify digital video in real time.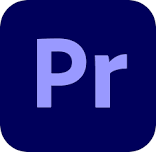 With Adobe Premiere you can edit video and resize it for every possible use, from Instagram to HDTV.
Premiere Pro CC is the leading video editing software for film, TV and the web.
This course comes with an overview of After Effects so you can add titles and effect elements to your video.
2 days: Premiere: Learn to edit video with different transitions between scenes, basic stabilizing (remove shake), add animated text, mask (super-impose) video, effects, manage colour (mood) and master voice-overs & music.
It will take place at your office or home in Ottawa. Or we can book a co-working space.